Senior Spotlight, Colt Fry.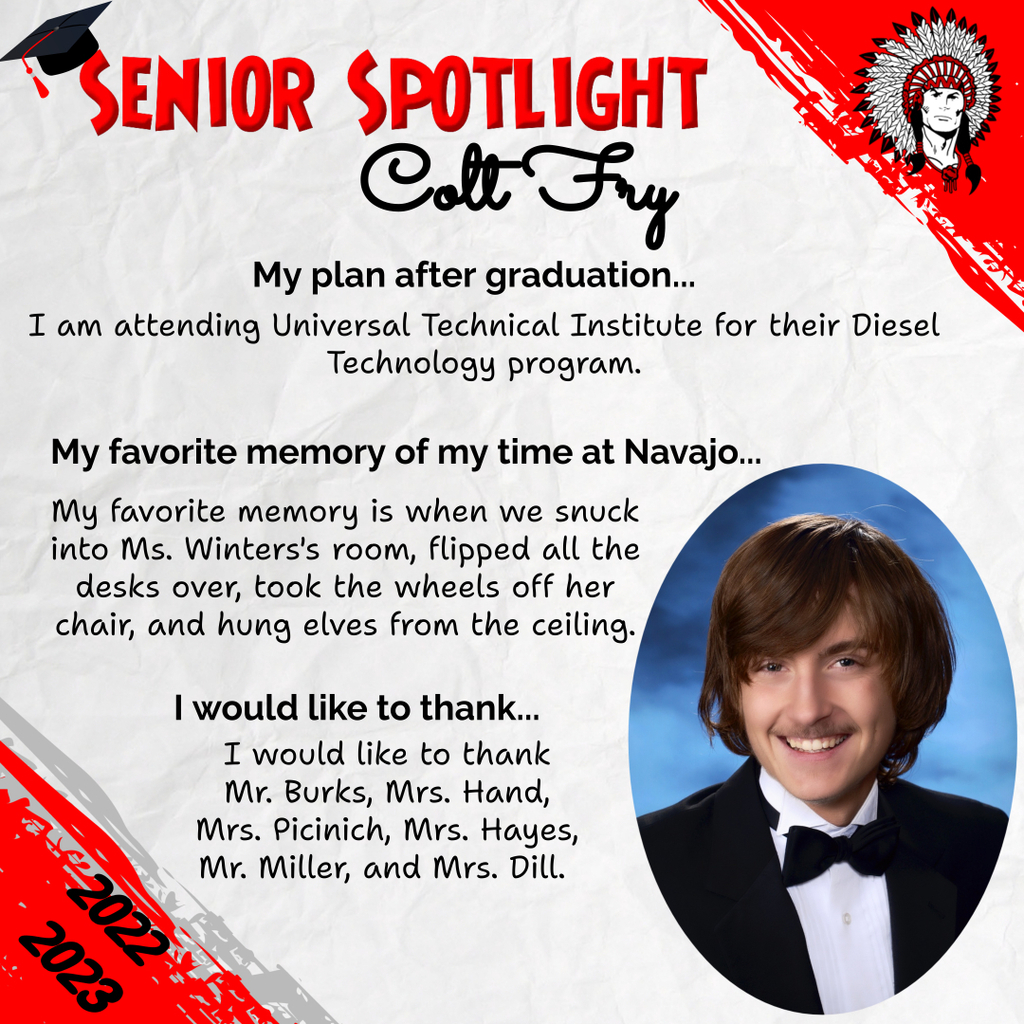 Senior Spotlight, Lexie Little.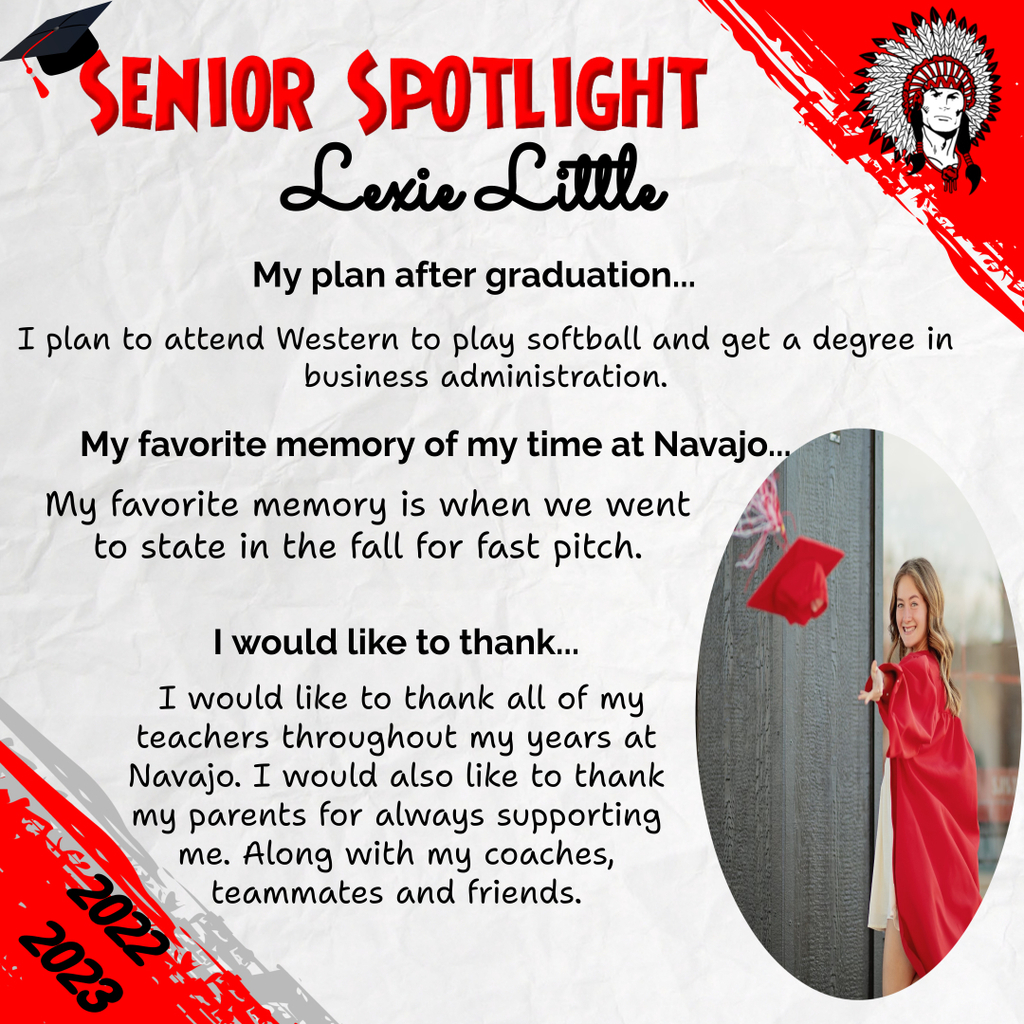 Congratulations to our upper elementary students for winning the Tri-County Track and Field meet today in Sentinel! Way to go, Tribe!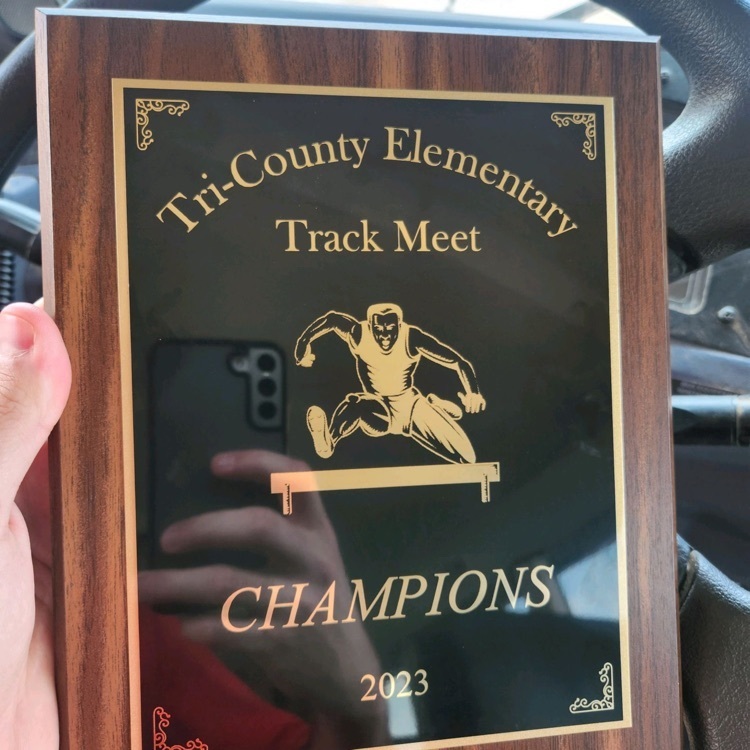 There will be an informational volleyball meeting on Monday, May 15th at 9:15 am in room 12 of the jr. high/high school building. This meeting is for upcoming 7th-12th grade girls. If you have any questions, please see Mrs. Ford or Ms. Watson.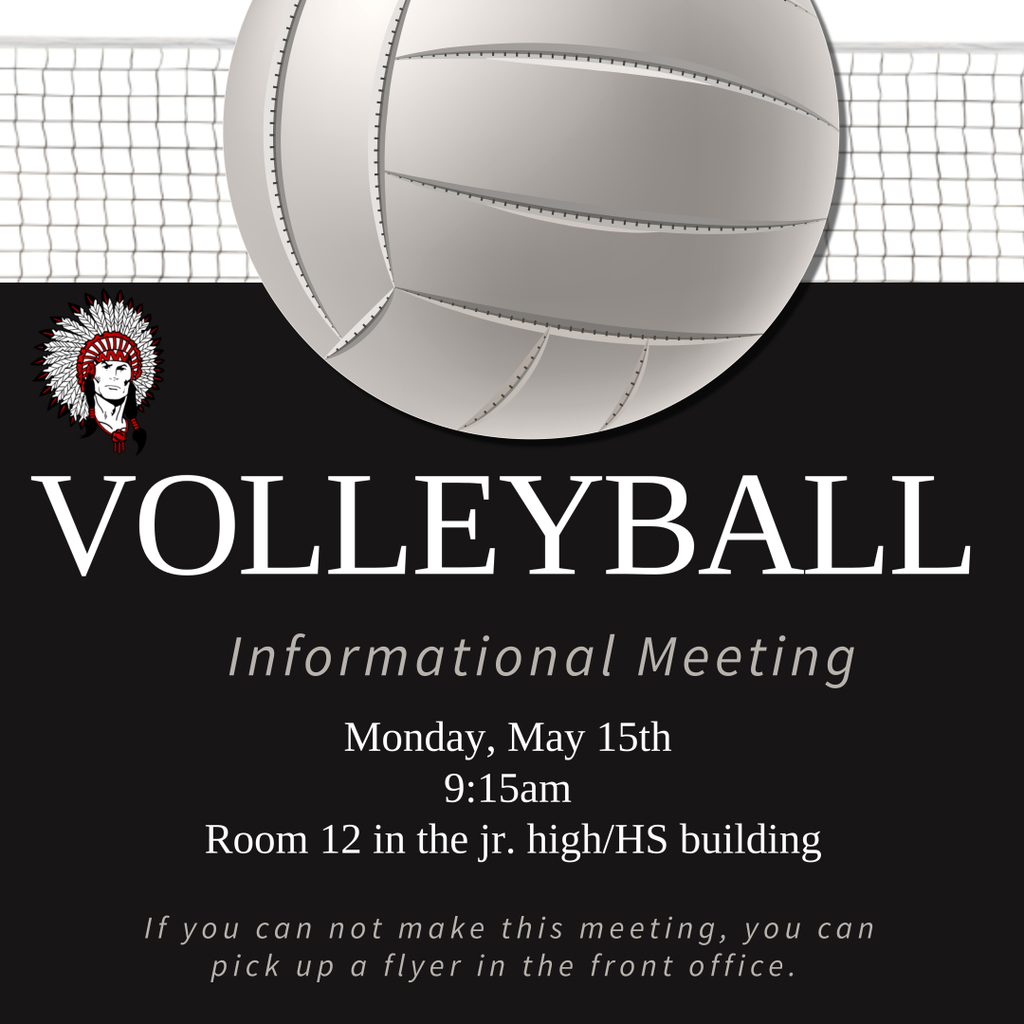 We are looking for energetic, hardworking, and self-motivated people to join our tribe! If you are interested, please scan the QR code to fill out the application!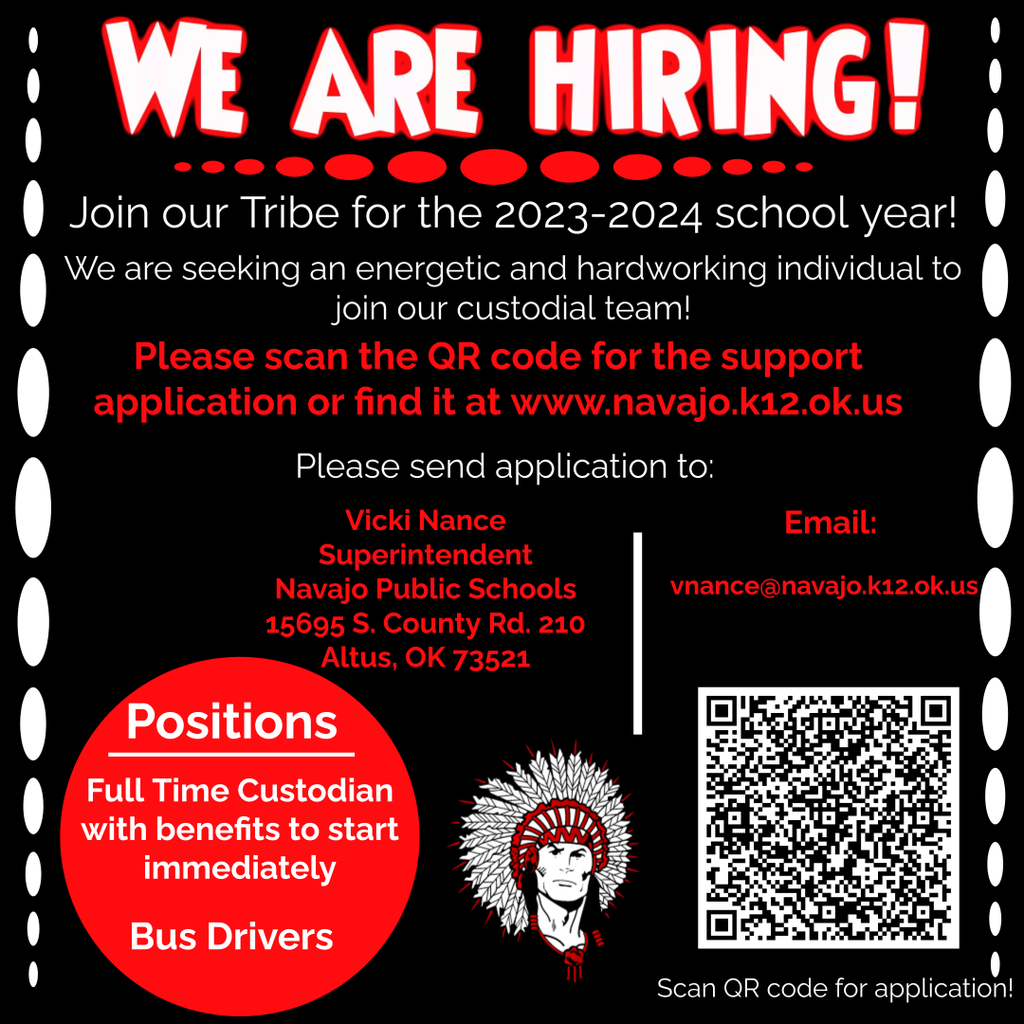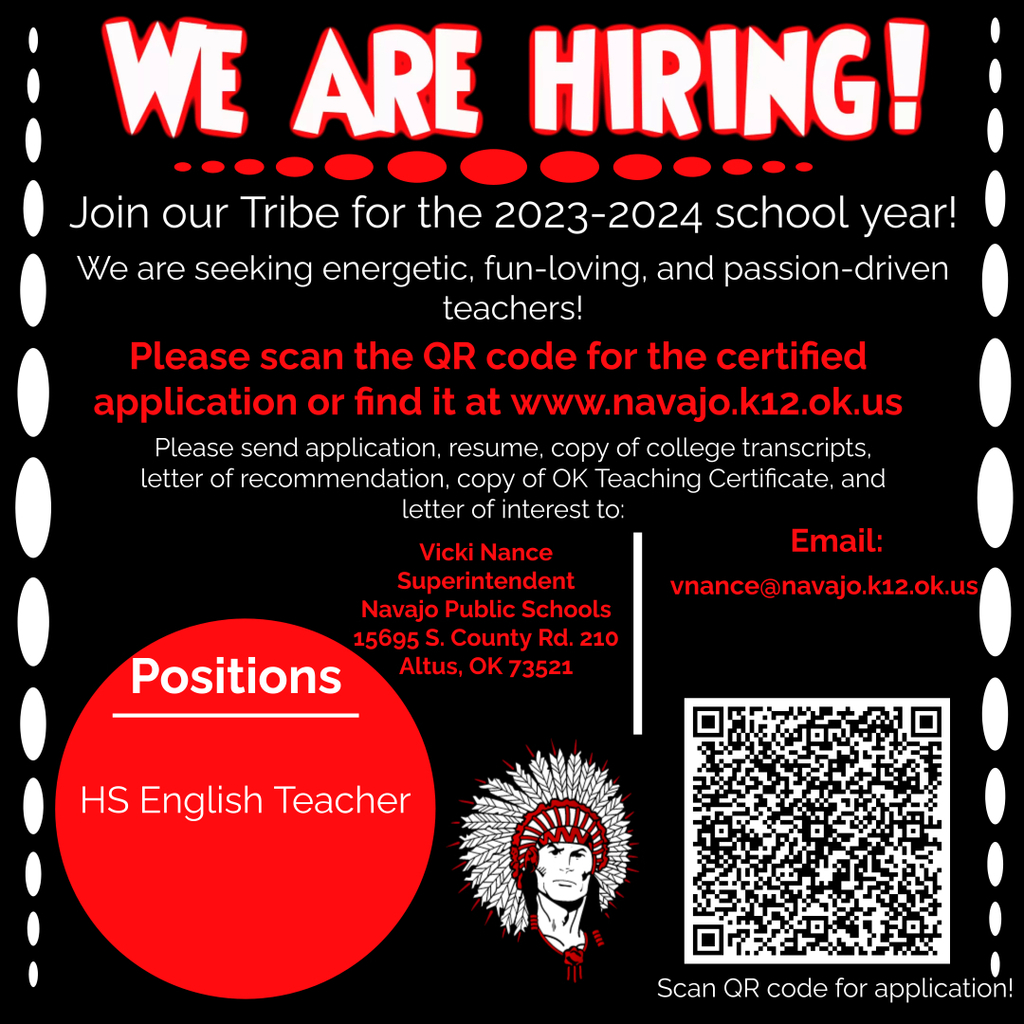 Senior Spotlight, Raquel Quihui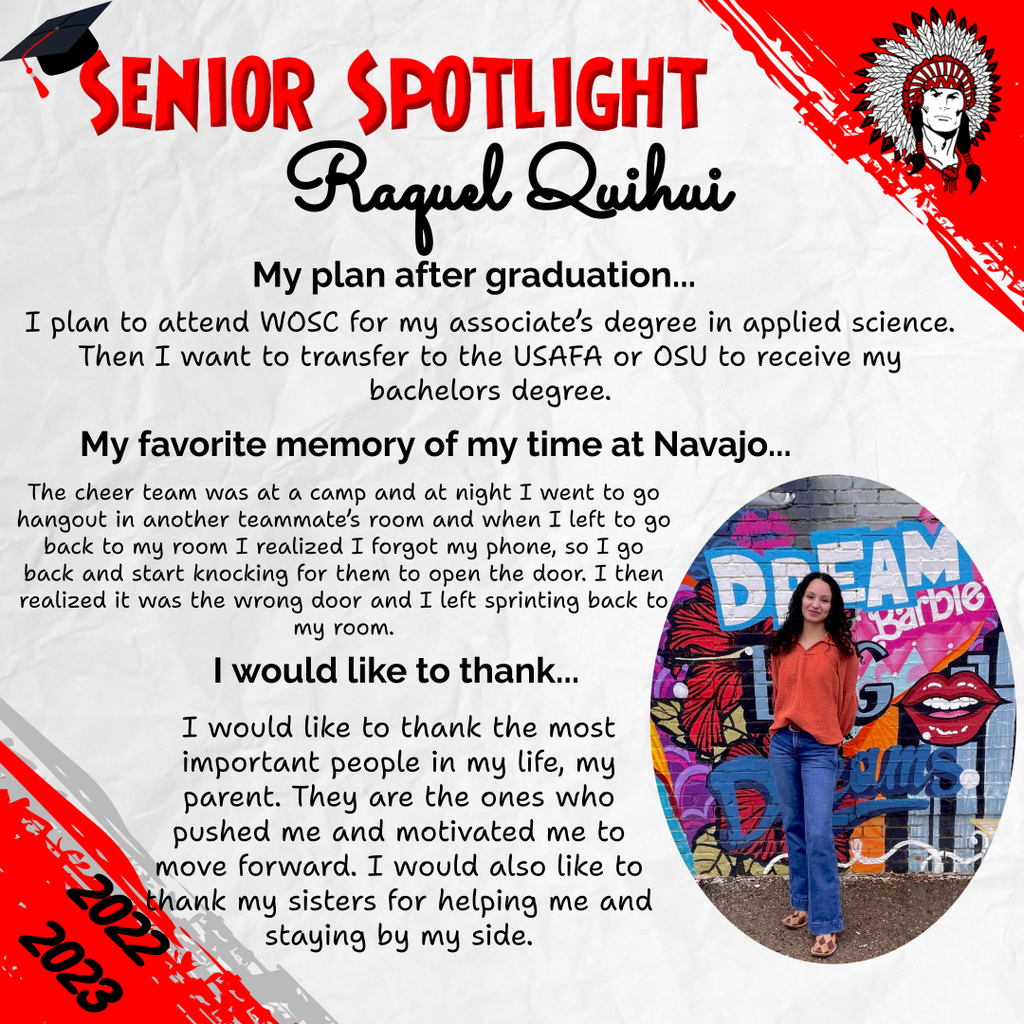 Entrepreneurship competed in finals pitches on May 4. Congratulations to all all these students. They have worked all year for this final pitch and they all did an outstanding job. Truly Yours- Madison Poling and Abby Munoz won Top presentation skills, Top Business Model Startup Idea and were the overall Business startup Artistry Paints- Ashley Cain Top Slides/Visual Presentation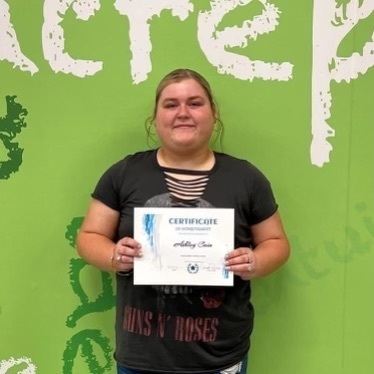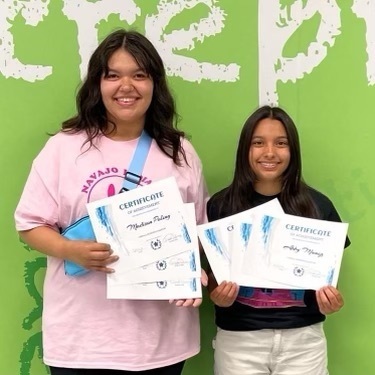 The Navajo Junior High and High School Awards assembly will be held on Friday, May 19th. We hope to see you there!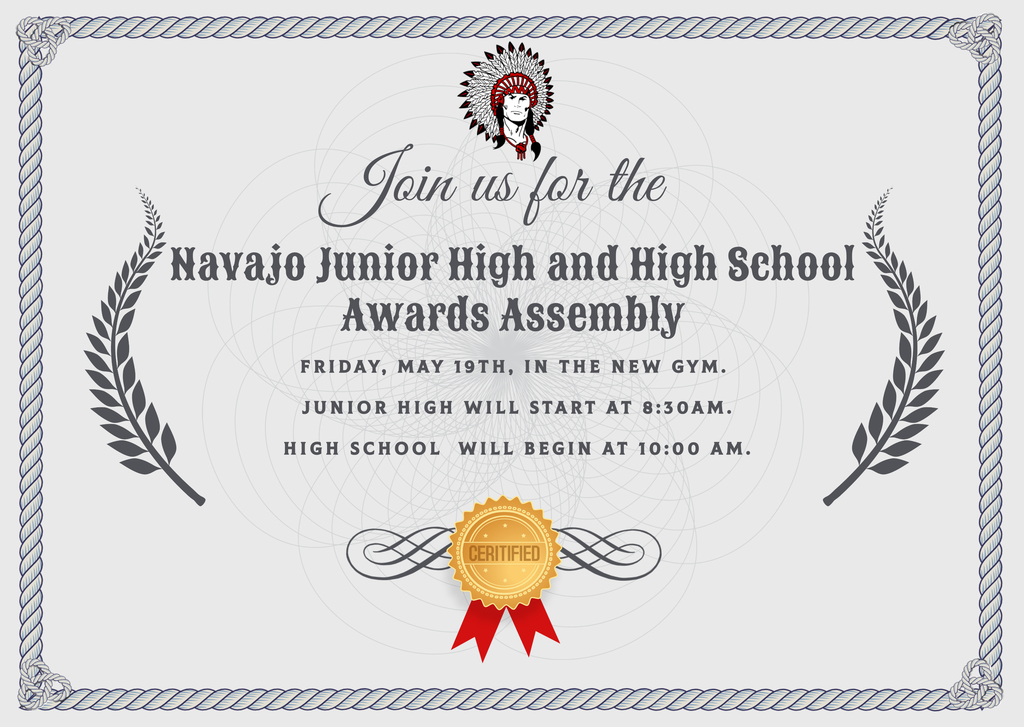 Congratulations to all the Southwest Technology Center students on their awards. We love seeing you all do great things!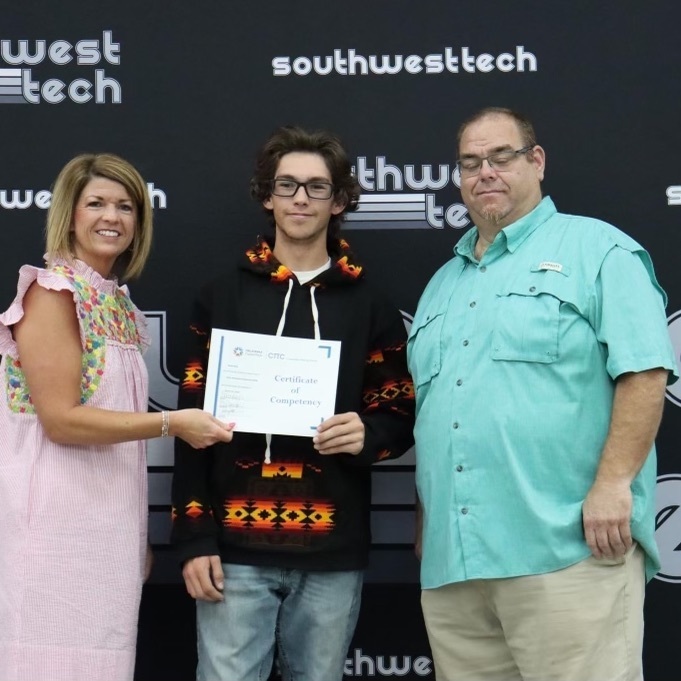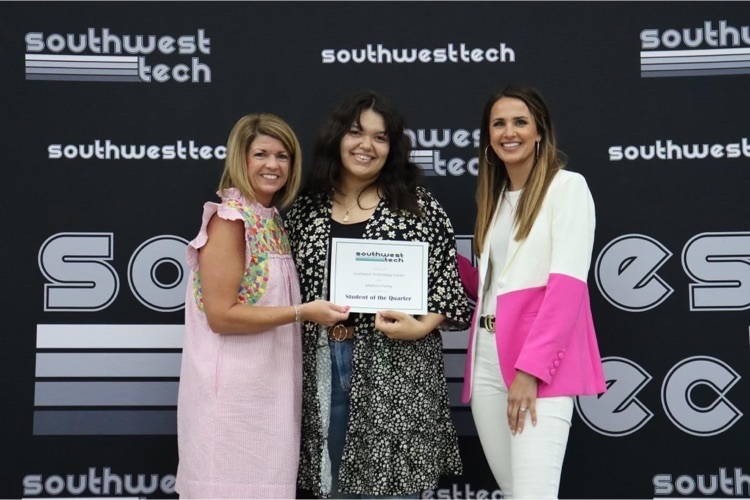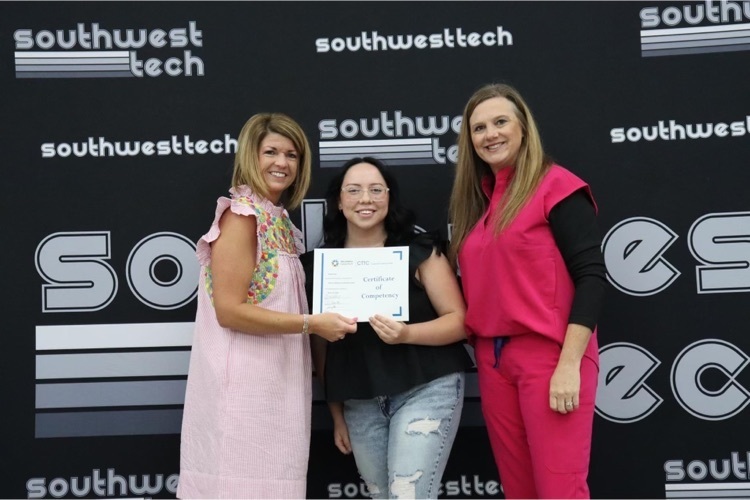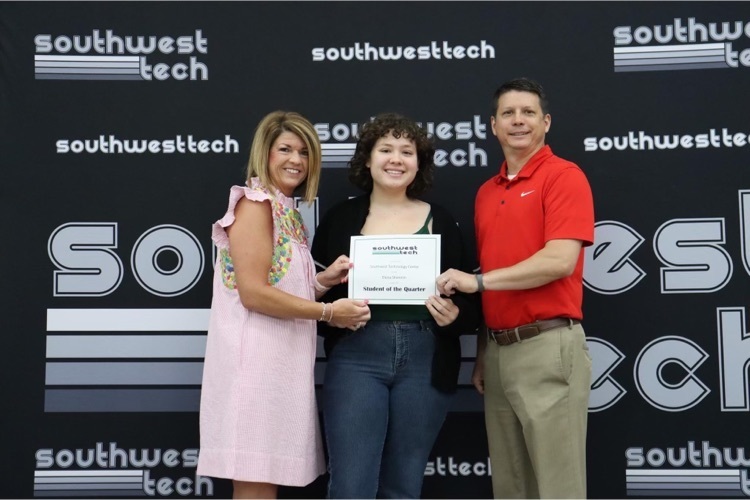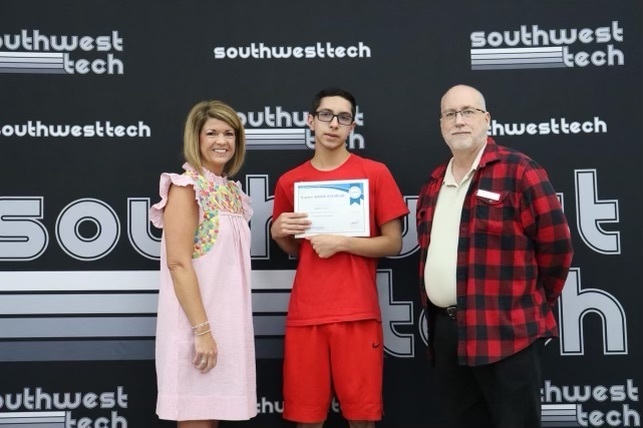 The Navajo Elementary Awards assembly is on Wednesday, May 17th. We hope to see you there!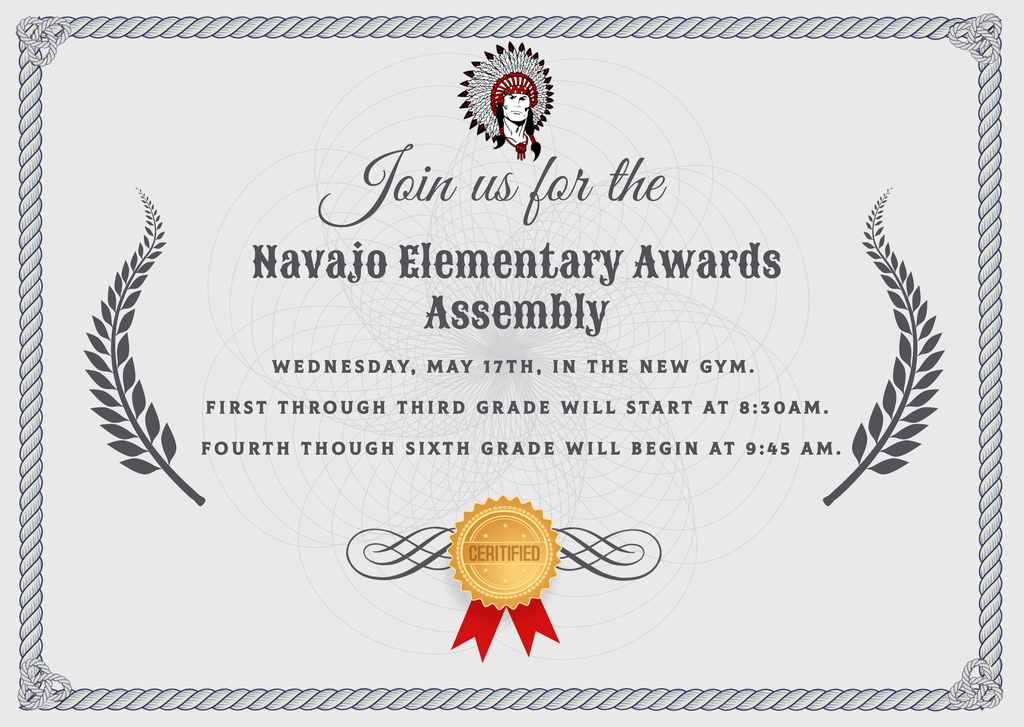 Navajo is hosting a blood drive TODAY May 10th from 9AM-2PM. Please come out and give blood to help save lives!!!! No appointment necessary, the mobile blood truck is parked in between the High School and Elementary Buildings. Donors receive a free t-shirt and choice of science museum, frontier city, or hurricane harbor ticket.

Congratulations to Mrs. Michelle Shumaker for being a finalist in the educational specialist division at the Professional Oklahoma Educators banquet in Oklahoma City. We are proud of you Mrs. Shumaker and how you always represent Navajo.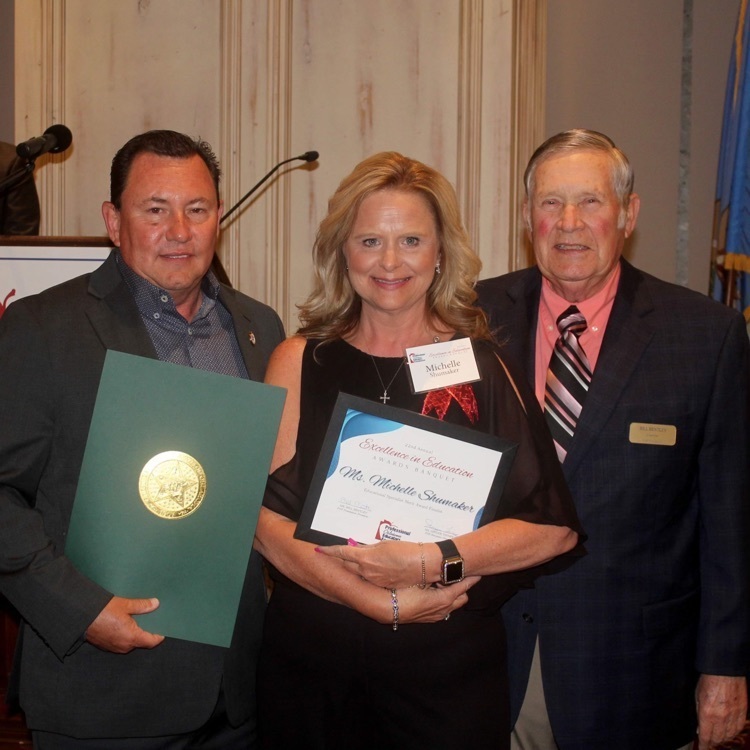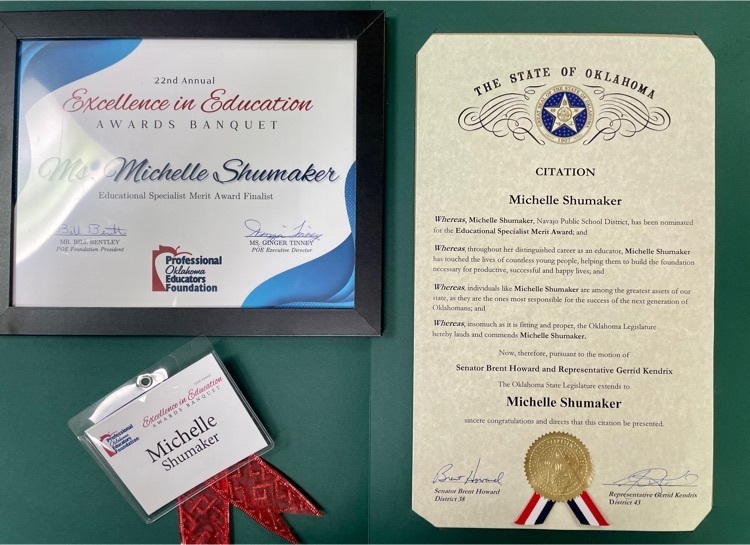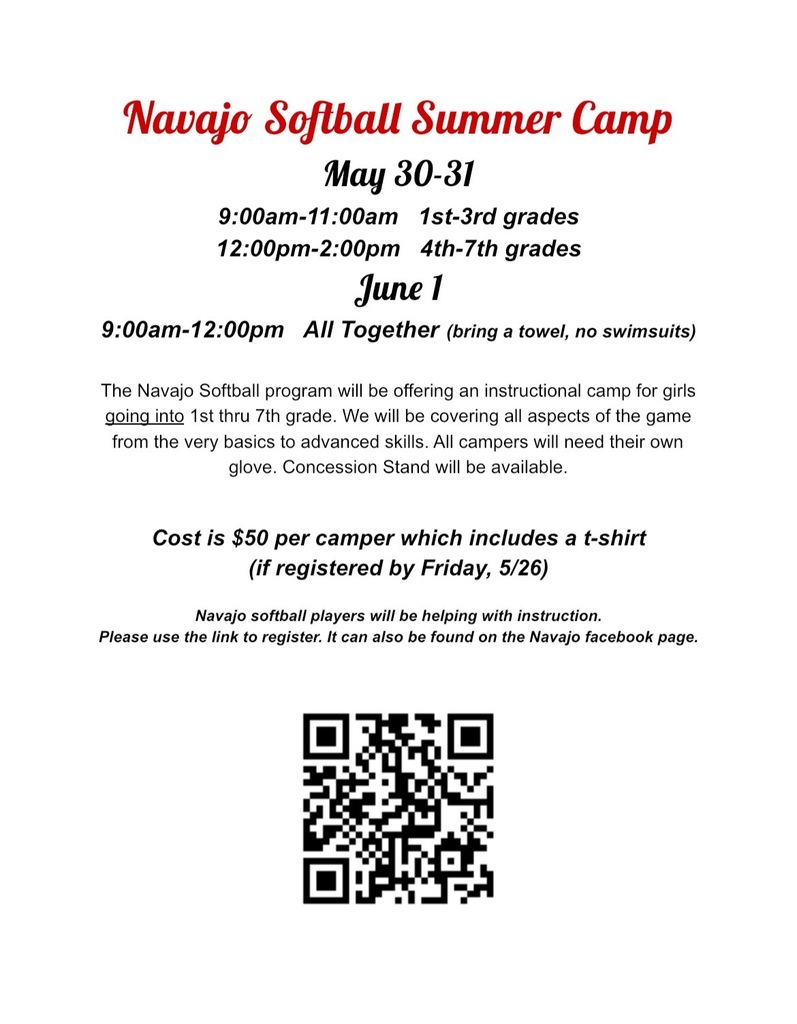 Don't forget that Mrs. Shumaker's book fair is going still open, and the last day will be this Thursday, May 11th. The book fair is buy one, get one free, and only open during school hours.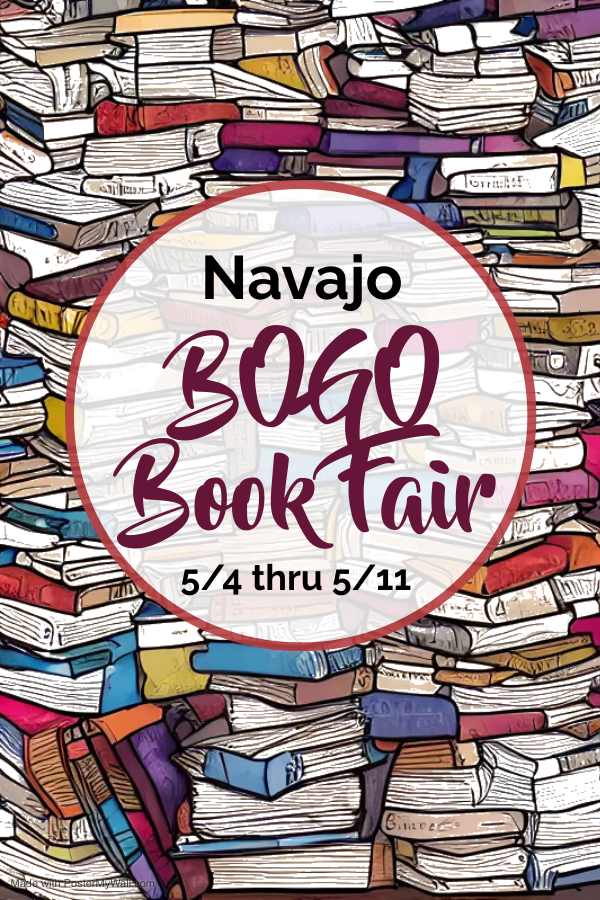 We want to thank Wichita Insurance - Altus, OK, for the sweetest treat they drop by this morning for Teacher Appreciation Week! We are so thankful for your thoughtfulness!

Don't forget to sign up for the blood drive this Wednesday!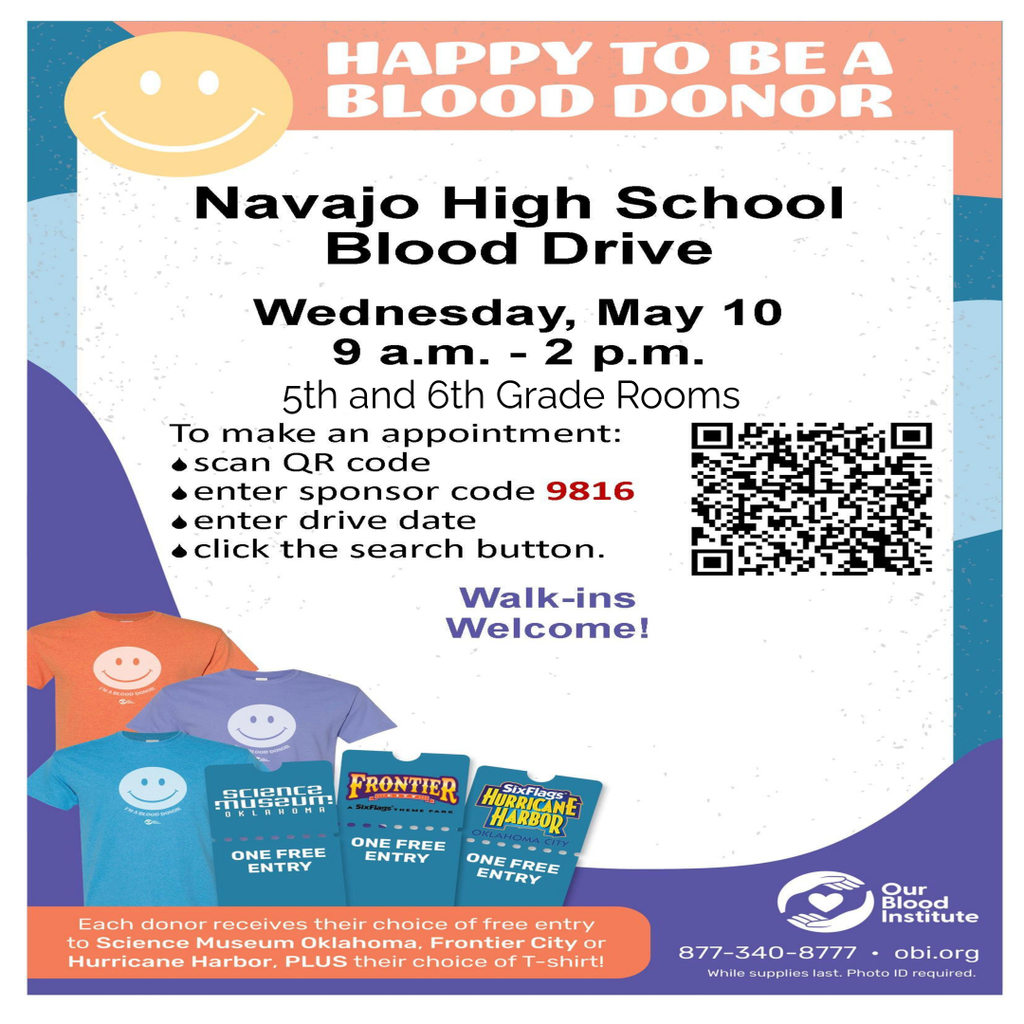 Senior Spotlight, Vivian De Paz.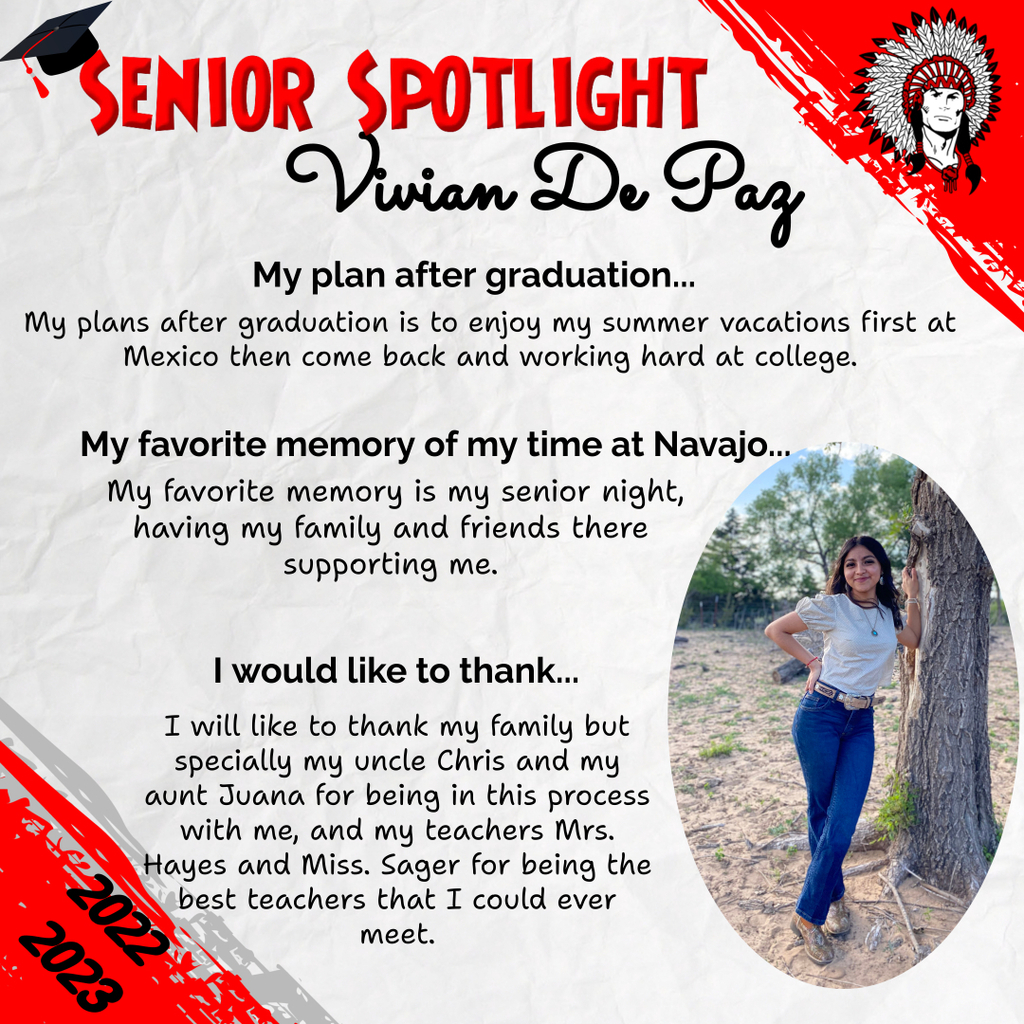 Congratulations to this group of Navajo Choir students for earning Sweepstakes, which are straight 1's, at the Heartland Music Festival! We are so proud of you!!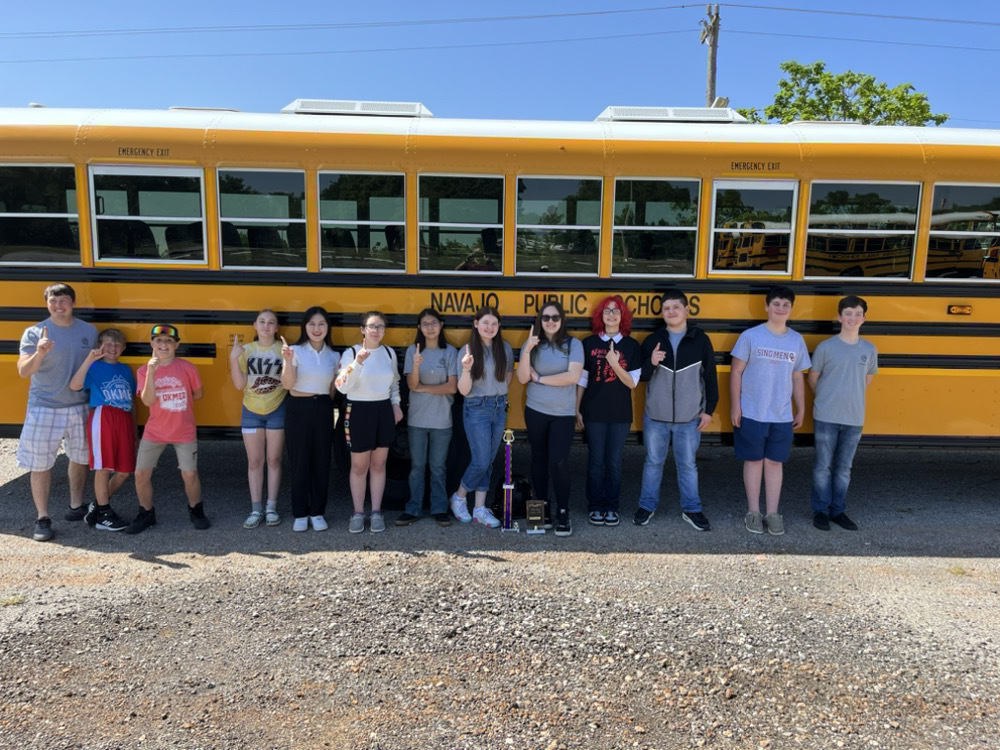 Parents and guardians, be on the lookout for the Navajo Basketball Camp registration forms to be sent home tomorrow!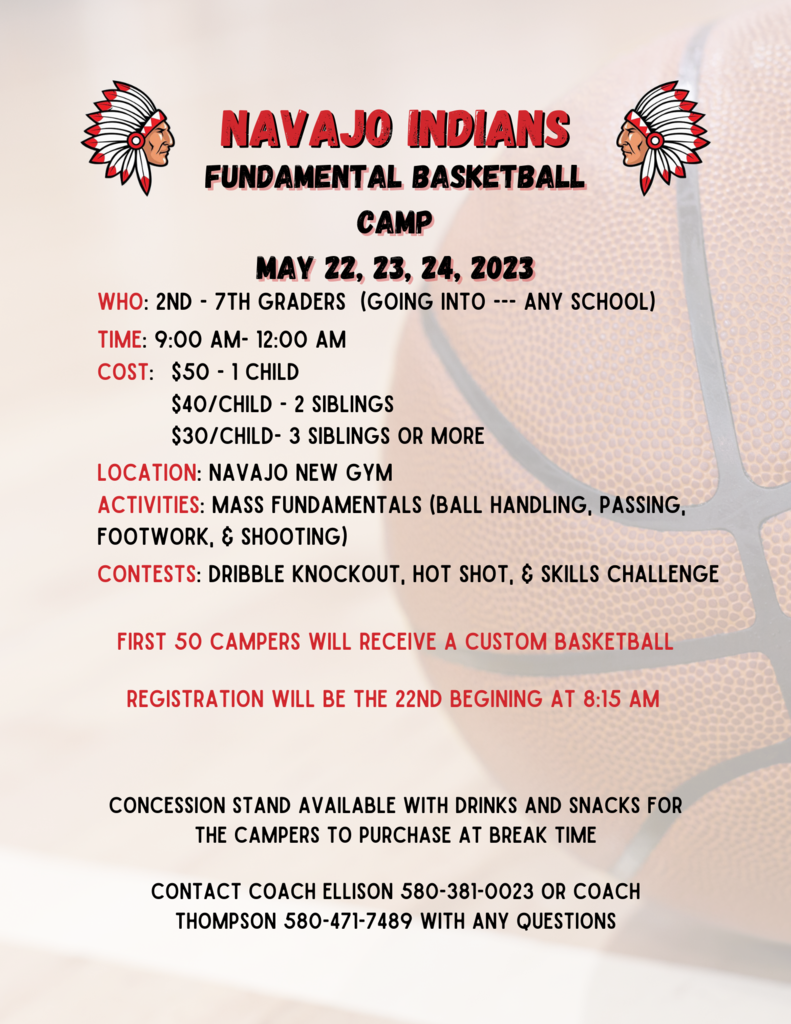 Just a reminder that the menu has changed for Monday, May 8th, and Tuesday, May 9th.