The Navajo Basketball program is ready for another great season. Coach Kyle Miller is in his third year of directing the Junior High and High School boys teams. Coach David Doss will be in his fifth year of coaching the High School Girls team. The High School girls had a great season last year and are excited about the possibilities this season. Coach Kriston Shumaker is coaching the Elementary and Junior High Girls teams, and Weston Winters is coaching the Elementary Boys Team.
Home games are held in the Navajo Field House, which is located at the north end of the campus, and can hold over a thousand spectators. Practice alternates between the Navajo Field House and the Navajo Old Gym.
Elementary practices during the school day with most games being played in the month of October.
Practices for Junior High and High School will begin at the conclusion of softball season, typically the end of September for Junior High and October 1st for High School.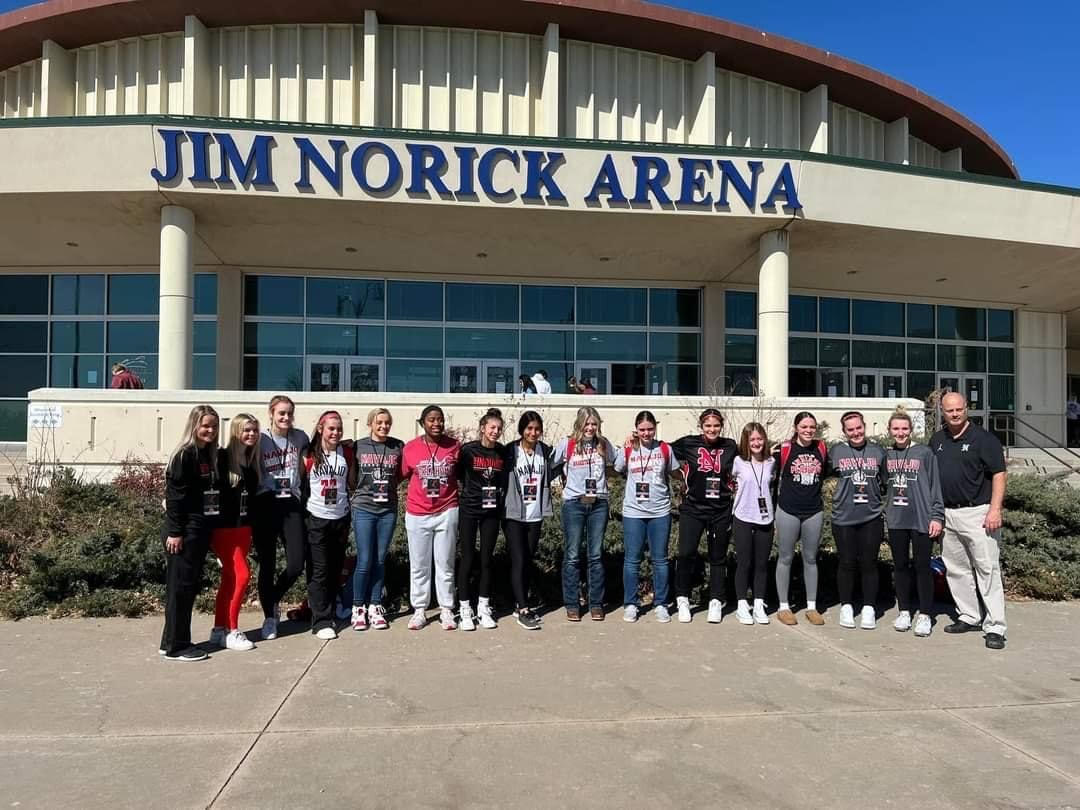 2022 State Basketball Tournament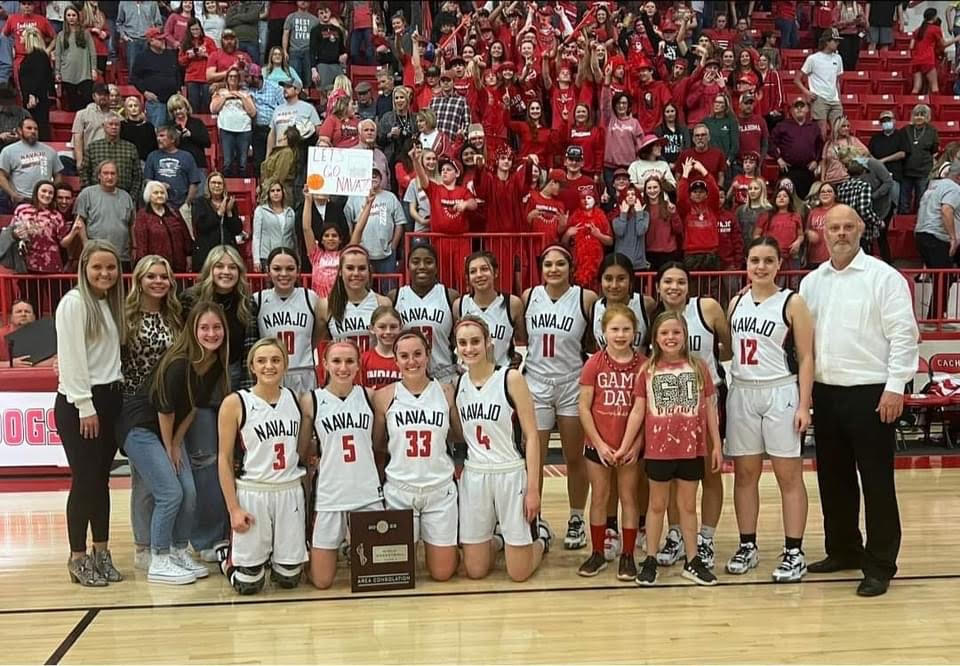 2022 Girls Basketball Team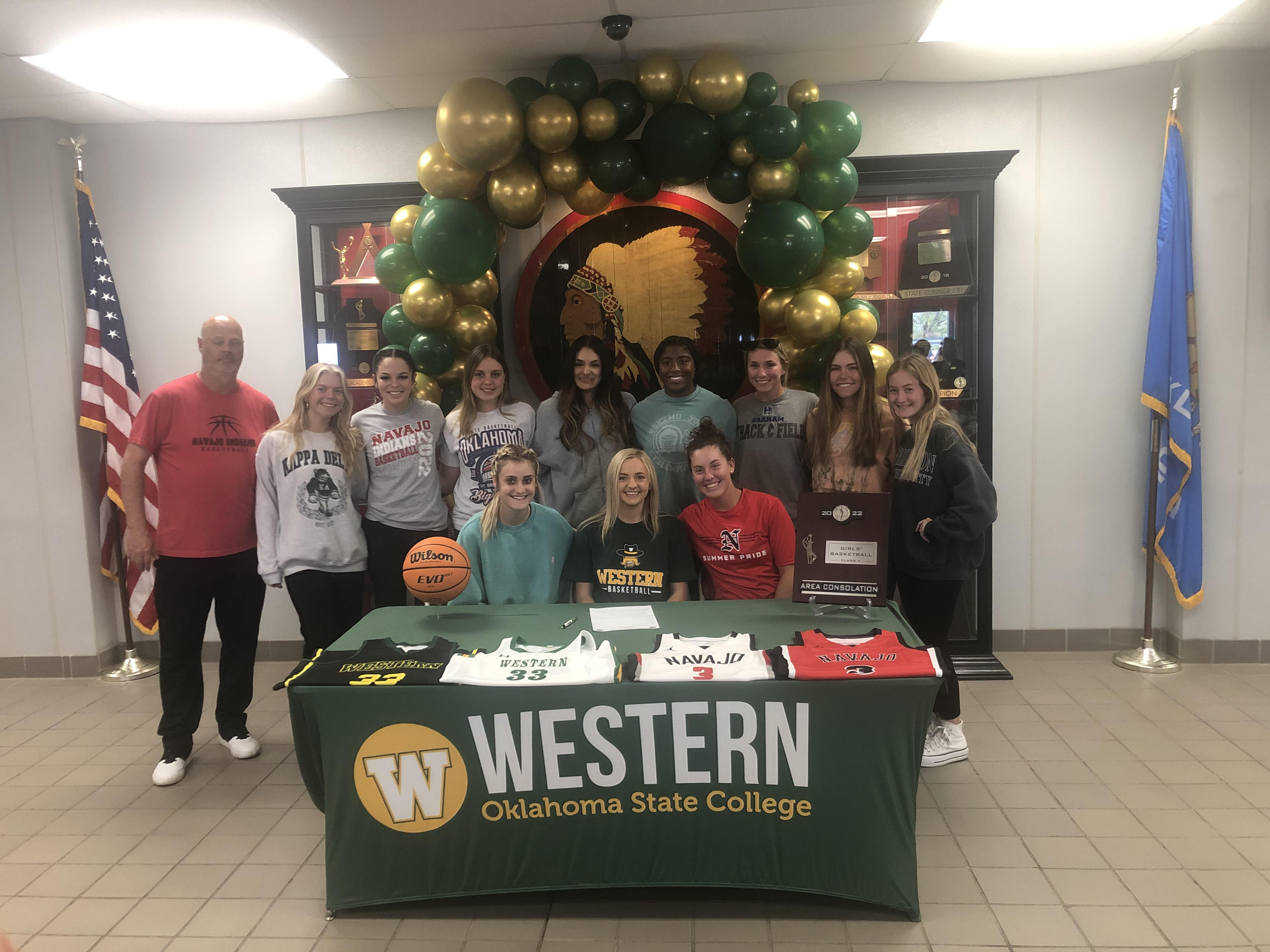 College Committment Day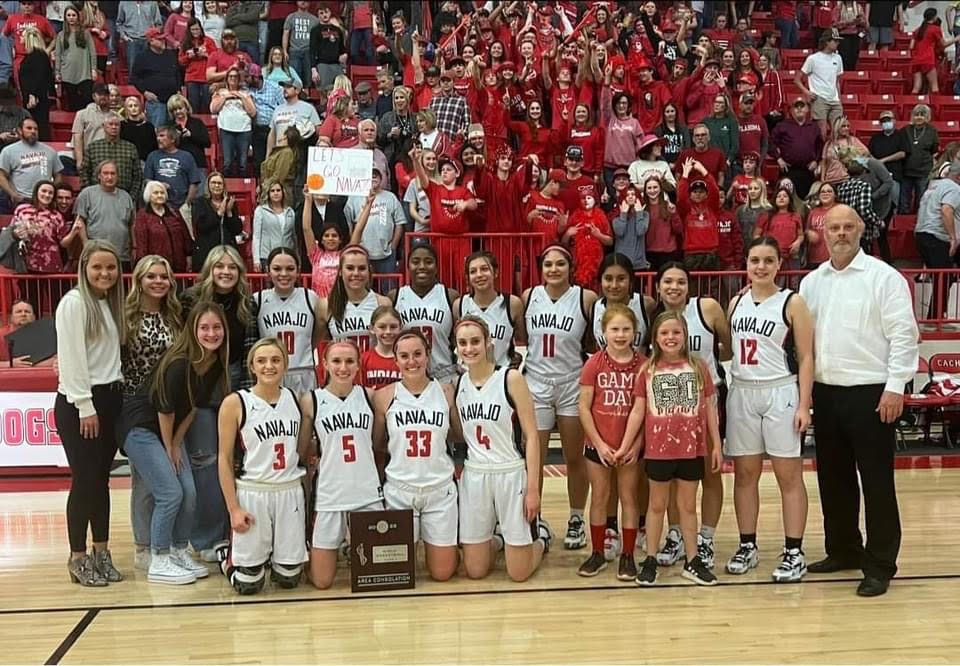 Spring 2022 Basketball Camp was a success!